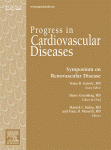 Zoey Stafford, only in her 3rd quarter in our MS program, is co-author on a systematic review manuscript for the May or June issue of Progress in Cardiovascular Disease.
You can read the in-press, accepted  manuscript by following this link.
Title:

Mobile Phone Interventions for the Secondary Prevention of Cardiovascular Disease

Author:

Linda G. Park,Alexis Beatty,Zoey Stafford,Mary A. Whooley

Publication:

Progress in Cardiovascular Diseases

Publisher:

Elsevier

Date:

Available online 18 March 2016

Copyright © 2015 Published by Elsevier Inc.